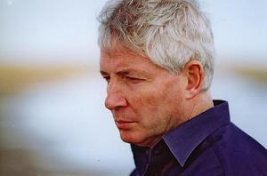 Kevin Crossley-Holland is a well-known poet and prize-winning author for children. His most recent books are Between Worlds : Folktales of Britain and Ireland, and a brand new retelling for children of the Norse Myths : Tales of Odin, Thor and Loki.
The first part of his Arthur trilogy, The Seeing Stone won the Guardian Children's Fiction Award, the Smarties Prize Bronze Medal, and the Tir na n-Og Award, and the trilogy itself has won worldwide critical acclaim, sold well over one million copies, and been translated into twenty-five languages.
Crossley-Holland has translated Beowulf from the Anglo-Saxon, and his retellings of traditional tale include The Penguin Book of Norse Myths and British Folk Tales, to be reissued by Walker Books in 2018. His collaborations with composers include two operas with Nicola Lefanu (The Green Children and The Wildman); song cycles and setting of carols with Sir Arthur Bliss, William Mathias and Bob Chilcott, The Girl from Aleppo written for the National Children's Choir with Cecilia McDowall, and a carol with Stephen Paulus for King's College, Cambridge. His play The Wuffings (co-authored with Ivan Cutting) was produced by Eastern Angles in 1997.
He has lectured abroad on behalf of the British Council, regularly leads sessions for teachers and librarians, and visits primary and secondary schools. He offers creative writing workshops in poetry and prose and talks on the Anglo-Saxons and Vikings, King Arthur, heroines and heroes, and myth, legend and folk-tale.
After seven years teaching in Minnesota, where he was a Distinguished Fulbright Visiting Professor and held an Endowed Chair in the Humanities, Kevin Crossley-Holland now lives on the north Norfolk coast in East Anglia.
He has a Minnesotan wife, Linda, two sons (Kieran and Dominic) and two daughters (Oenone and Eleanor). He is an Honorary Fellow of St Edmund Hall, Oxford, and has received Honorary Doctorates from both Anglia Ruskin and Worcester Universities. He is a patron of the Society for Storytelling and of The Story Museum, immediate past President of The School Library Association (2012-2017) and a Fellow of the Royal Society of Literature.