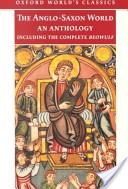 After failing my Anglo-Saxon exams at Oxford, I must seem a most unlikely translator of Old English poetry. But there was a moment (I can identify it precisely – in the children's ward of the Radcliffe Hospital, aged 19, laid up after the extraction of a cartilage!) when the temper and music of Anglo-Saxon poetry got into my thick head, my nervous system and my bloodstream.
I grasped how these poems, magnificent in themselves, embody moral and physical courage (not to say Churchillian bloody-mindedness), generosity of spirit, wit, folk wisdom, an overwhelming sense of transience, fatalism, a passionate spiritual longing… And I heard their cacophonous, gravelly, haunting cadences, rather like waves running up a stony beach, playing themselves out high on the foreshore.
I was hooked, utterly hooked! And throughout my twenties, while my peers were getting high, and tuning into the Beatles, I applied myself to translating the shorter Anglo-Saxon poems, beginning with the playful metaphorical riddles, (The Exeter Book Riddles reissued by Enitharmon Press, autumn 2008) continuing with The Anglo-Saxon World (OUP World's Classic, February 2009) and culminating with my translation of Beowulf (1968).
What a poem this is – so entire a world in itself, so absurdly vilified by old fools like Kingsley Amis: great story-telling, great scope, great moral composure, great savviness, great irony. Once I wrote that only a very few works of art like, say, Plato's Republic or Chaucer's The Canterbury Tales, Beethoven's Eroica maybe, and maybe Picasso's Guernica, seem to represent the temper of a particular time, or even a particular age. Beowulf is one of their number.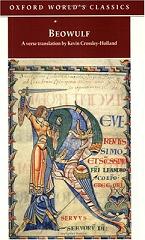 It's years now since I translated from Anglo-Saxon. But whenever I write, it is always at my back and in my ear: an oral tradition; good, strong, quick, keen, earthed words; stress patterning as opposed to metric rhythm; alliteration and other music; highly-wrought. Wherefore my heart leaps within me, my mind roams with the waves over the whale's domain, it wanders far and wide across the face of the earth, returns again to me eager and unsatisfied; the solitary bird screams,
irresistible, urges the heart to the whale's way over the stretch of the seas.  From The Seafarer
J. R. R. Tolkien wrote of Beowulf: 'There is not much poetry in the world like this – it is written in a language that after many centuries has still essential kinship with our own, it was made in this land, and moves in our northern world beneath our northern sky, and for those who are native to that tongue and land, it must ever call with a profound appeal – until the dragon comes.'
His words struck me like a gong when I first read them, as a student, and they still do.
'The poem has at last found its translator… supremely well done'  Charles Causley on Beowulf
Author and poet Kevin Crossley-Holland, who has translated the poem into modern English, says it is likely to have been written in about 650.
There is only one surviving copy from the whole of the medieval period, the manuscript now known as British Library Cotton MS Vitellius A XV, which will go on display in the library's Anglo-Saxon Kingdoms exhibition in the autumn.
Mr Crossley-Holland – for whom the monsters are like "humans gone wrong" and "terrifying because of that" – says that the poem has a very deliberate pace.
"It's bit like an old-fashioned dance step; like a quickstep, it advances quite slowly, one step forward, one step sideways.
"It doesn't hurry, I suspect because people were coughing and have got sore throats, and groaning because they had arthritis.
"And that slow step forward, step sideways, enabled everyone to keep up," he says.
He believes it was probably told in three sessions, and there "must've been laughter and filling of mead beakers", during what would have been a "social occasion".
                                Extract from an article written for the BBC by Kate Scotter.                                                                        To read the full article go to www.bbc.co.uk/news/uk-england-suffolk-43045874
The Exeter Book Riddles
The ninety-six Anglo-Saxon riddles in the eleventh-century Exeter Book are poems of great charm, zest, and subtlety.
Ranging from natural phenomena (such as icebergs and storms at sea) to animal and bird life, from the Christian concept of the creation to prosaic domestic objects (such as a rake and a pair of bellows), and from weaponry to the peaceful pursuits of music and writing, they are full of sharp observation, earthy humour and, above all, a sense of wonder. The main text of this volume contains newly-revised translations of seventy-five fascinating and discursive riddles,all those not very badly damaged or impenetrably obscure, while a further sixteen are translated in the notes.
These translations have been widely anthologised. Sir Arthur Bliss and William Mathias set some of them to music, Ralph Steadman has illustrated them and Michael Fairfax incorporated them into his Riddle Sculpture in Exeter town centre.