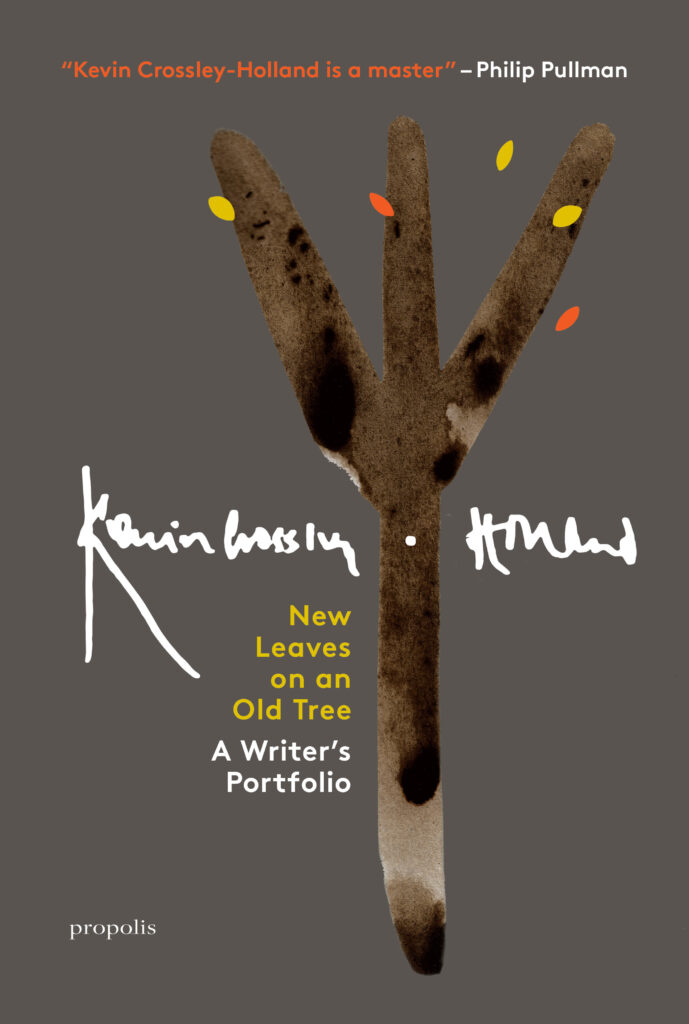 Propolis books is honoured to present a retrospective collection from the pen of one of our greatest writers of myth and legend.
Crossley-Holland's name is synonymous with the great sagas and Arthurian legends, but he is also an eminent man of letters across multiple genres. Translator, poet, librettist, essayist, lecturer, novelist, memoirist. . . the list goes on. A career-spanning collection of pieces, New Leaves on an Old Tree illustrates what this great body of work means to Crossley-Holland. From old English mythmaking to exploring the way folk tales still permeate the narratives of our lives, here is a celebration of a lifetime's work scrutinising the power and function of story.
Copies are available to order from The Bookhive at £16.99.
"Kevin Crossley-Holland is a master, magician, and commander of the language, the roots of whose work are deeply entwined with ancient patterns of truth and knowledge. I salute and venerate him." Philip Pullman
"I've been a fan since the 80's. Prose that's poetry, sharp tales, stark characters, and his Norse retellings are better than mine." Neil Gaimon